This page is loaded with large photographs. Please expect and allow a long loading time.
I'm doing my best to try to keep these times minimal. Thank you for coming!
~~~~~~~~~ Friends ~~~~~~~~~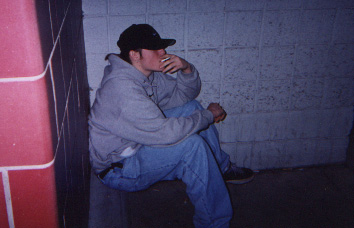 This is Rich. I think i can say he is my best friend. Here he is sitting outside our local K-mart smoking a cancer stick. Fun times!!! Anyway, I do have more pictures of Rich to put up, but, for now, if you want to find more on Rich, stop by his website.

Here's Rich playing video pool on an old Nintendo
system. Yes I know he looks stoned, but i can assure
you he's not (at least in this picture! j/k).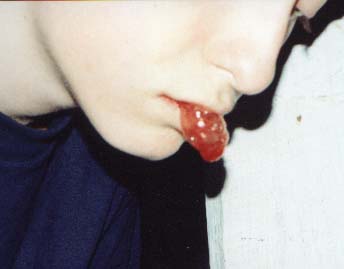 Rich without his wisdom teeth. Pretty sick eh! Damn, what those pain-killers do to ya...Thanx Doc!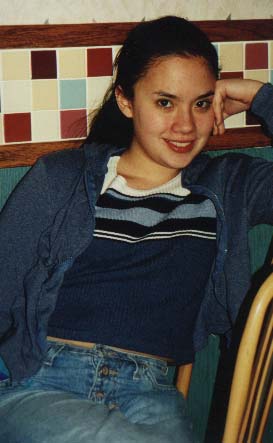 This is my other best buddy Kim. Me and her always go to different places together like cheesey movies, malls, Hershey Park, and the most memorable trip to Six Flags New Jersey! All fun times. She's also my partner at swing lessons. Nope, we are just friends. Atleast that's what her boyfriend says :( hehe!!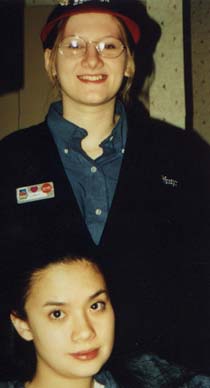 Here is Kim and Carly at work. Don't they make a cute couple?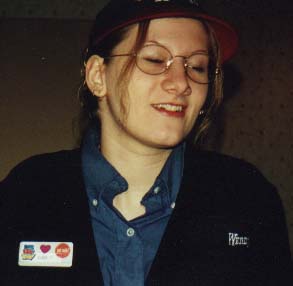 Carly Carly Carly. My my... she even looks good in her greasy work clothes! To bad she has a boyfriend. He's one lucky guy!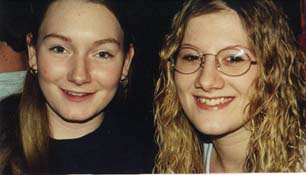 Kelly (another one of us Wendy's workers) and Carly again. This time she's not in her work clothes. Beautiful hair, babe! Phwee phwoooo!